Download MamaMoni App
MamaMoni provides digital financial services for women in Nigeria through a combination of mobile apps,web,and network of agents providing services such as agency banking for women excluded from formal banking channels,micro health insurance,savings and other financial services
Features
All financial transactions at the touch of a button.
Send and Receive Money
Send and receive money from anyone or any bank in Nigeria.Also, get your own wallet for any financial use.
Micro health Insurance
Heath is wealth. Get affordable and accessible health insurance for you and your family.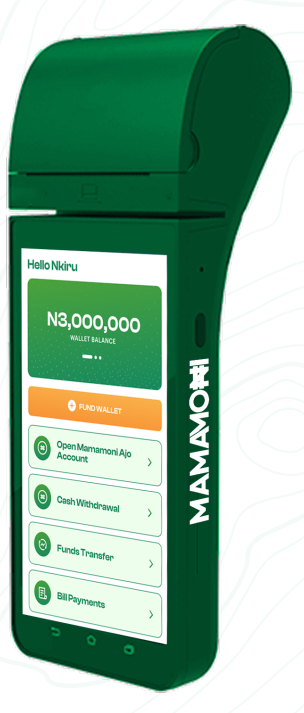 Agency banking ( Pos Services )
Get your own POS and start your agency banking business.
Bills Payment
Pay or subscribe for utilities and bills such as airtime,data,electricity etc
Get updates,deals,tips and news