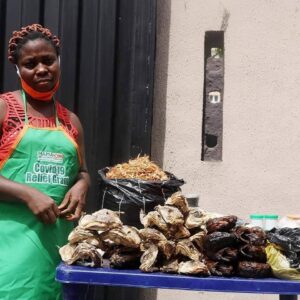 Women who run NANO ENTERPRISES.
Meet Comfort Chidi a mother of three who sells food items in a local market in Lagos. She lives in a one-room rented apartment known as a "face me, I face you" arrangement, and she has no employees.
Comfort is just one of many women who operate nano enterprises without safety nets to absorb the shocks of events such as pandemics, inflation, and climate disasters. Despite their small scale, these women run thriving businesses that are vital to our communities.
Unfortunately, many of these women struggle to access funding, digital platforms, and training programs that could help them grow into micro or small enterprises.
The development of digital financial services for these women requires empathy, patience, and impact funding. As someone who has worked in this field for nearly a decade, I know firsthand that passion for empowering women is crucial. Without it, the task can be overwhelming.
It can be difficult to persuade investors to fund women entrepreneurs who are considered high-risk or to create digital financial platforms for women whose monthly revenue may not exceed $120. However, my team and I at Mamamoni Limited remain committed to developing impactful digital financial services for women who operate nano enterprises in our communities nationwide.
Although this journey is challenging, we believe it is essential to ensure that these women have access to the resources they need to succeed.
#mamamoni
#fintechforwomen
#fintech
#sdg5
#empowerwomen
#digitalfinancialservices